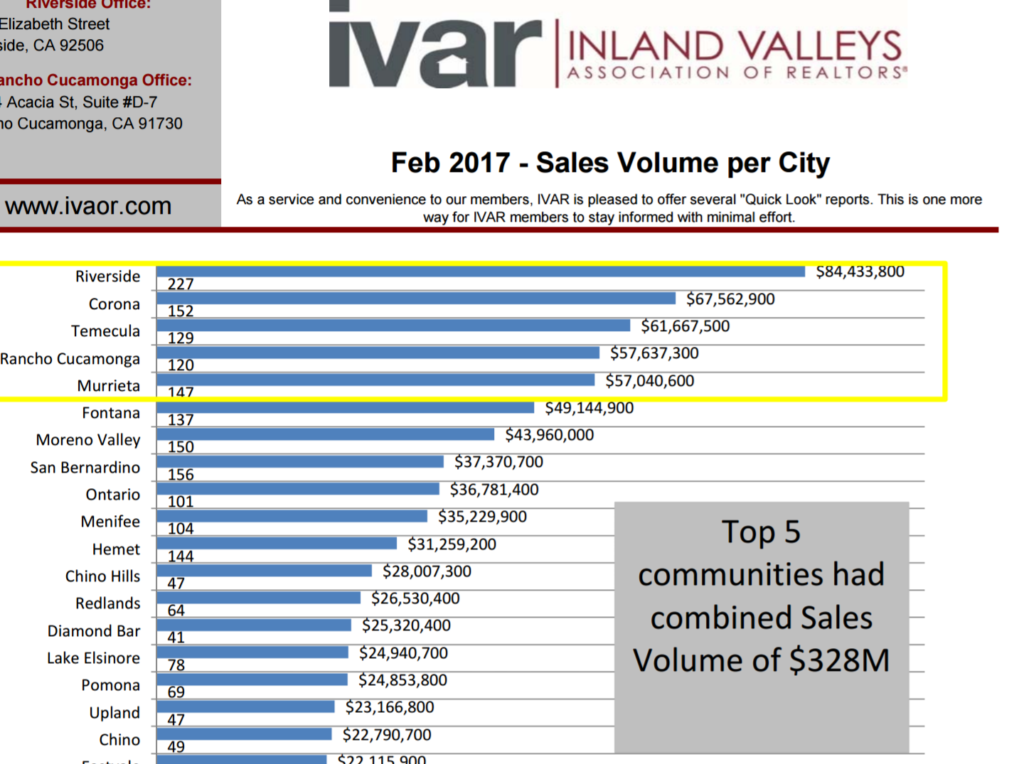 Riverside and Corona led the Inland Empire in home sales volume in February 2017, according to the Inland Valleys Association of Realtors.
The top five communities – which also included Temecula, Rancho Cucamonga and Murrieta – had a combined sales volume of $328 million across more than 700 homes sold.
This report is more evidence of the strong housing market in the Inland Empire. Outlook is uniquely positioned to help anyone looking for escrow assistance in the area. Give us a call at (951) 222-2600 today!