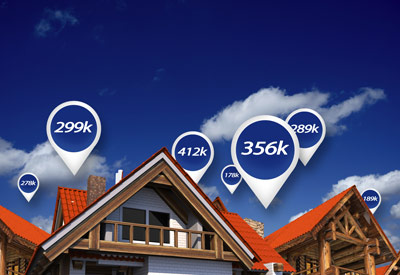 A sharp increase in spring housing demand elevated home prices to levels last seen in late 2007 and reduced California's housing affordability considerably in the second quarter, according to the CALIFORNIA ASSOCIATION OF REALTORS® (C.A.R.). Making sense of the story
The second-quarter 2015 drop in housing affordability follows two straight quarters of improvements for the state.
The percentage of home buyers who could afford to purchase a median-priced, existing singlefamily home in California in second-quarter 2015 fell to 30 percent from the 34 percent recorded in the first quarter of 2015 and flat from the 30 percent in the second quarter a year ago, according to C.A.R.'s Traditional Housing Affordability Index (HAI).
California's housing affordability index hit a peak of 56 percent in the second quarter of 2012.
Home buyers needed to earn a minimum annual income of $95,980 to qualify for the purchase of a $485,100 statewide median-priced, existing single-family home in the second quarter of 2015.
The monthly payment, including taxes and insurance on a 30-year, fixed-rate loan, would be $2,400, assuming a 20 percent down payment and an effective composite interest rate of 3.95 percent.
The median home price was $441,610 in first-quarter 2015, and an annual income of $87,540 was needed to purchase a home at that price. The effective composite interest rate in second-quarter 2015 was 3.97 percent.
Condominiums and townhomes were more affordable than single-family homes, with 39 percent of home buyers able to purchase the $388,250 median-priced condo or townhome. An annual income of $76,820 was required to make a monthly payment of $1,920.