Outlook Escrow is a leading Riverside Escrow company. With over 30 years of combined escrow experience in Riverside County, Moreno Valley, and the greater Inland Empire, our management and staff has the advantage of providing you with peace of mind. Locally owned and operated, we have established a reputation for high quality escrow service, commitment and excellence.
Why Outlook Escrow as Your Escrow Company?
Outlook Escrow Inc. acts as a neutral party for all types of real estate transactions strictly following all ethical standards required. Our professionals can assist you with any real estate transaction. We provide personal service to each of our clients who may enjoy our expertise and our relentless energy to exceed customer expectations.
Our team of experienced professionals who are determined to serve you is a major factor that differentiates us from other escrow companies. Qualified staff is the key in bringing transactions to a successful and expedient close. We see it as a prerequisite to put our clients' interest first and strive to keep them updated of any progress. Outlook Escrow offers competitive rates without compromising the level of dedication and high level of service.
Why Choose an Independent Escrow Company?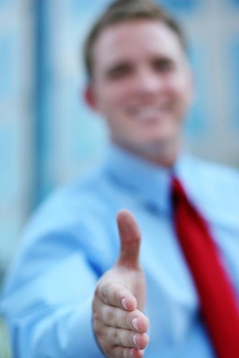 With over 30 years of combined experience through our management and staff, Outlook Escrow Inc has the advantage of providing you with uncompromising peace of mind. Locally owned and operated with the independent advantage. You can feel more secure with an independent escrow company. Unlike banks, title companies and brokerages, an independent firm must comply with stricter operational and CPA auditing, bonding requirements, financial liquidity requirements and trust fund insurance guidelines.
We are licensed by the Department of Corporations for the State of California. All of Outlook Escrow's staff has been approved through the Department of Justice. Additionally, with less bureaucracy, our independent escrow company more easily achieves greater efficiency and productivity. We are truly one of the most qualified teams you'll find at a Riverside Escrow Company.
---
Testimonials
Outlook Escrow is an outstanding company to partner with! They are very professional, knowledgeable, and on top of every transaction I have closed with them. I highly recommend them to any loan originator/lender out there. -Aaron S. Russell | Wells Fargo Bank
I just want you to know that Guy and Linda Patterson appreciate what you and your staff go through and do for us. You make the tough ones look easy, which makes our job easier and that makes happy clients too. Going on 15 years now? Keep doing what you are doing and thank you for being our escrow officer, Peggy! -Guy and Linda Patterson | Realtors
Thank you for doing an amazing job with the short saleon Rosewood St. I will always come to you when I get a shortsale listing. You are a PRO! Million Thanks. -Peggy! -Laura F. | Realtor
Dear Outlook Escrow Inc, From the bottom of my heart-You have no idea how much I respect and appreciate everything you did to bring this problem to its successful conclusion. Peggy! -Guy and Linda Patterson | Realtors. -M.Bergeus | Homeowner