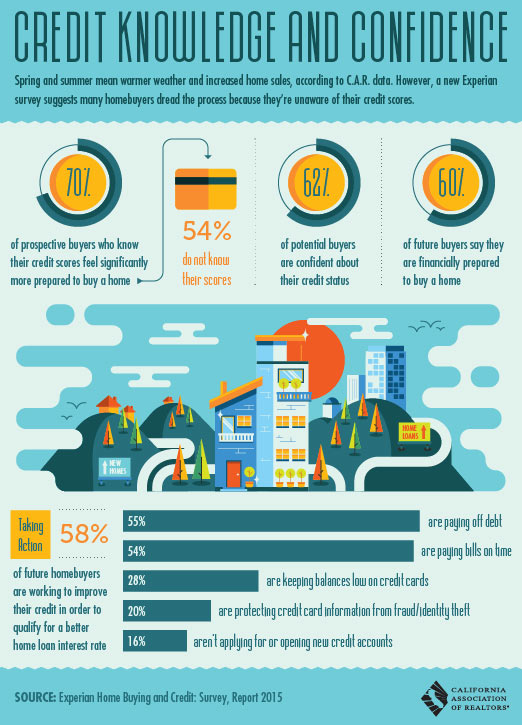 Spring and Summer mean warmer weather and increase home sales according to California Association of Realtors Data. However, a new Experian survey suggests many homebuyers dread the process because they're unaware of their credit scores. Here's some important statistics:
70% of prospective buyers who know their credit scores feel significantly more prepared to buy a home, yet 54% of people do not know their scores at all.
62% of potential buyers are confidnent about their credit status.
60% of future buyers say they are financialy prepared to buy a home.
58% of future homebuyers are working to improve their credit in order to qualify for a better home loan interest rate.
Source: Experian Home Buying and Credit: Survey, Report 2015