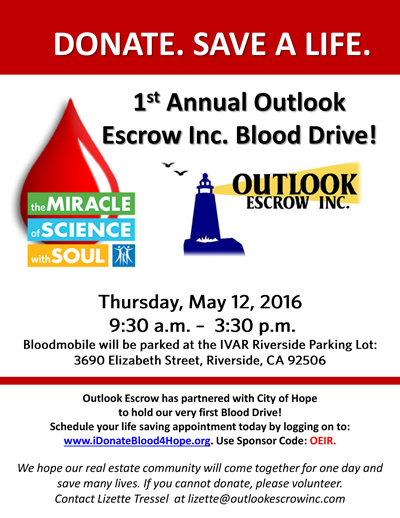 Outlook Escrow has partnered with City of Hope to hold our very first blood drive! The drive will take place on Thursday, May 12, 2016, between 9:30am to 3:30pm in the Inland Valley Association of Realtors' parking lot located at 3690 Elizabeth Street, Riverside, CA 92506. Schedule your life saving appointment today by logging on to:
www.idonateblood4hope.org
and use sponsor code: OEIR. We hope our real estate community will come together for one day and save many lives. If you cannot donate, please volunteer. Contact Lizette Tressel at lizzatte@outlookescrowinc.com.